YULIESKY GONZALEZ
Ten years old Yuliesky González began the Music Conservatory of Camagüey while at the same timelearning trumpet from his father and his grandfather. Graduating at nineteen González joined theobligatory military service in the army band in Habana. There he formed a brass quintet and beganwriting his own compositions. After two years of service the talented trumpet player started hisprofessional music career. He performed with Omara Portuondo, Feliz Valoy, Changuito, ManolitoSimonet, Pupi Pedroso, Pedro Lugo "Nene" and Alexander Abreu, just to name some. Since then he'sbeen touring and performing internationally with artists from all over the world.
González moved to Paris, and later to Berlin, and in 2010 he became member of Berlin Big Band. González has been part of Danish TV2 Band The Antonelli Orchestra since 2015 and they performed with the Danish superstars Anne Sanne Lis (Anne Linnet, Sanne Salomonsen & Lis Sørensen) at 30 sold out concerts in Denmark at their comeback tour during 2019 where almost 2 million people saw them.
Yuliesky González Afro Cuban Salsa band 'Cubanaché' (former Tierra Caliente), was established in 2010, and his Afro Cuban Jazz Band 'Kind of Cuban' was established in 2011. With a profound knowledge of both the history of Cuban Jazz as well as the Cuban popular music, and the influences of Classical European music, as well as crispy African rhythms, Yuliesky Gonzalez has a fluent ability to write new Cuban Jazz and Salsa, with elegance, groove, and great personal expression. He is capable of lifting the compositions to a level of such quality, that even hardcore musicians get inspired by the innovative tunes. He is regarded to be among the best trumpet players in the new generation of Cuban top musicians. Yuliesky González debut album 'CUBANERO' will be released by One World Records July 3 2020.
Omara Portuondo Live in Habana Live in Mexico Kind of Cuban, Live in Mexico
YULIESKY GONZALEZ 'KIND OF CUBAN' (AFRO CUBAN JAZZ)

It was a straight yes from the two capacities, guitar player Bjarne Roupé (Miles Davis, Dizzy Gillespie, Hermeto Pascual, John Scofield, Deedee Bridgewater, Eddie Harris, Toots Thielemans) and Saxplayer Tomas Franck (Joe Henderson, Jerry Bergonzi. Toots Thielemans, John Scofield, Eliane Elias, Bob Brookmeyer, Steve Swallow, Carla Bley, Ernie Wilkens, Art Farmer, Niels-Henning Orsted Pedersen, Dick Oates, Django Bates, David Sanborn) to form part of Gonzalez' group. 'Kind of Cuban' feat Tomas Franck & Bjarne Roupe will be CD releasing soon...
Yuliesky Gonzalez Trumpet, Tomas Franck Sax, Bjarne Roupé Guitar, Norman Peplow Piano, Martin Matuck Bass, Isan Torres Congas Wiljoph Mounkassa Williams Drums
YULIESKY GONZALEZ & CUBANACHÉ (AFRO CUBAN SALSA)

This groovy salsa band will make the audience feel like being at the very best Cuban Clubs. Great authentic music in high level party style. Jari Rojas voice is crispy and sexy, he has been singing Rumba, Salsa and Son since childhood, and is inspired by Jazz and Soul as well. Eliane Perez is educated classically and has an elegancy like the biggest singers of Jazz and Son. 'Cubanaché' (former Tierra Caliente)
Orielis Mayet Vocal, Jari Rojas Vocal, Yuliesky Gonzalez Trumpet, Ariel Florez Tenor Saxophone, Niels Marquart Trombone, Norman Peplow Piano, Martin Matuck Bass, Isan Torres Congas, Tony Moreaux Timbales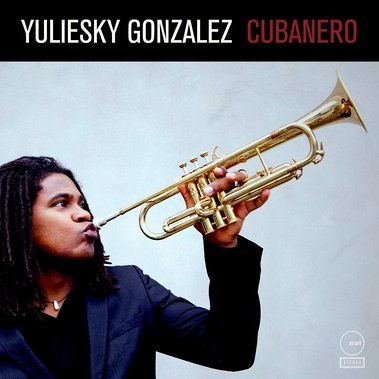 'CUBANERO' Release 3 July 2020
Debut Album by the Cuban trumpet player and composer Yuliesky González. Rooted inthe Afro Cuban environment from his childhood streets he shares a personal testimony that includesthe mystical and mythical of the Afro Cuban spirit.

LINE UP
Yuliesky González Trumpet & Flugel Horn & Lead Vocal / Tomas Franck Tenor Sax / BjarneRoupé Guitar / Martin Mattuck Double Bass & Electric Bass / Norman Peplow Piano / Isan TorresCongas / Wiljoph Mounkassa Drums and Timbal GUESTS Tony Moreaux Timbal / Leonid MuñozHernández Chekere, Guiro, Cowbell & Batas / Yohan Ramón Cajón / Carlos Guillén Batas / YaremiKordos Chorus / Tony Rafael Chorus / Nando del Río Chorus
All Music, Texts & Arrangements ©by Yuliesky González
Except *'Love Theme From a Dream' by Tomas Franck /*'Miles Across' by Bjarne Roupé /*'En CadaAmanecer' by Norman Peplow
Recorded at The Royal Academy of Music Copenhagen / Recording EngenierMarc Casanovas / Mixed by Hugo J. Díaz Sánchez / Mastered by Luis Damian Güell New York
Produced by Carolina Vallejo & Yuliesky González
Executive producers Carolina Vallejo & Yuliesky González
©℗One World Records 2020
photos ©by Mads Fisker & Paulo Da Costa