'Raphael Gimenes & As Montanhas de Som'

Released on ©℗One World Records in October 2016
THE PRESS WROTE

'Best Brazilian album of the year' Dick Hovenga,
'So richly and brilliantly colored, that the songs touch straight in the heart' Jazzism

'I have rarely heard so much near-perfect splendor on one disc' Rootstime

"The finest Brazilian album coming out this year is from Denmark and by Raphael Gimenes & As Montanhas de De Som. What an incredibly beautiful, timeless super album, with rich arrangements, and full of beautiful Brazilian nostalgia. The songs are all equally beautiful, the arrangements are super rich and the way the album is made up entirely convincing. Unbelievable that this is a debut. It is an absolutely phenomenal debut' www.writteninmusic.com
'So richly and brilliantly colored, that the songs touch straight in the heart' Jazzism

'An exotic, melancholic gem of an authentic artist' Jan Willem, subjectivisten.nl
'Enchanting Brazilian atmosphere. An almost idyllic world is created here, out of Brazilian folk-jazz and poetic introspection' Pop Magazine Heaven
Top 5 Best Albums Hit-Tracks 2016
Top 10 Best Albums Written in Music 2016
Top 30 Transglobal World Music Chart 2017
Top 15 Radio Taiffa Mexico 2017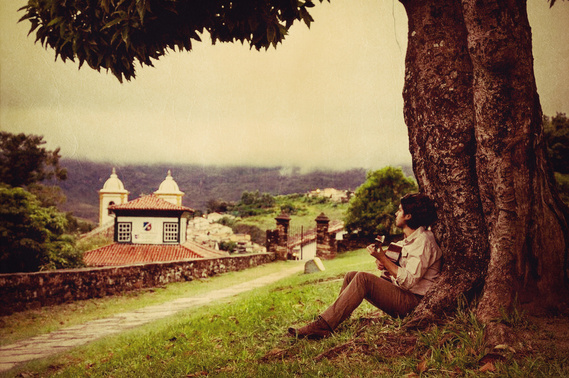 Raphael Gimenes
Subtle, elegant and with an angelic voice, the you Brazilian talent is already receiving DPA' s 'Young Talent Award' and presenting his winner song with the legendary Danish Radio Bigband.
Born in Recife, northeastern Brazil, with roots in the Amazon and Spain, he began his musical journey as a boy at a local church, singing at the children's choir for many years. As teenager, he learned to play the guitar and the piano, while also writing his first songs. In 2005, the Brazilian went to Denmark as an exchange student, and made his first recordings. He moved permanently to Scandinavia. In 2008 he received 5 out 5 stars on the music magazine Gaffa, for a demo that was described by its reviewer as 'the best psych-pop that [he] ever heard come out of Denmark'.

The music presents Gimenes' personal style in a mixture of Brazilian folk, jazz, and classical music. The concept album lead listeners deep into Brazil's mountain ranges and rainforests, telling stories of love, hardship, hope, and the Brazilian saudade. The music draws inspiration from various sources, which go from The Beatles to Leo Brouwer, passing through major Brazilian artists, such as Milton Nascimento, Egberto Gismonti, and Dori Caymmi.
Between 2012 and 2014, Raphael played at important festivals in Scandinavia, such as Kulturmødet in Denmark and the Oslo Jazzfestival in Norway. During the latter, he also performed at the legendary Norwegian radio station NRK. In 2014, he spent half a year back in Brazil to further study the music from his home country, and there he had the opportunity to play with Milton Nascimento's longtime guitarist Wilson Lopes. In 2015, he took part in the Copenhagen Jazz Festival and the Tonelege Festival. In 2016, Raphael was one of the three young composers in Denmark to be nominated for the prestigious prize of "New Jazz name of the Year", organized by DPA and the Danish Radio Big Band.
Raphael Gimenes studied at Slagelse Musikskole and at The Royal Academy of Music in Aalborg, and developed his personal style in a mixture of Brazilian folk, jazz, and classical music. Gimenes has received grants from important Danish institutions, such as KODA, DPA and DMF.
photos by Ceres Canedo & Razvan Gheorghies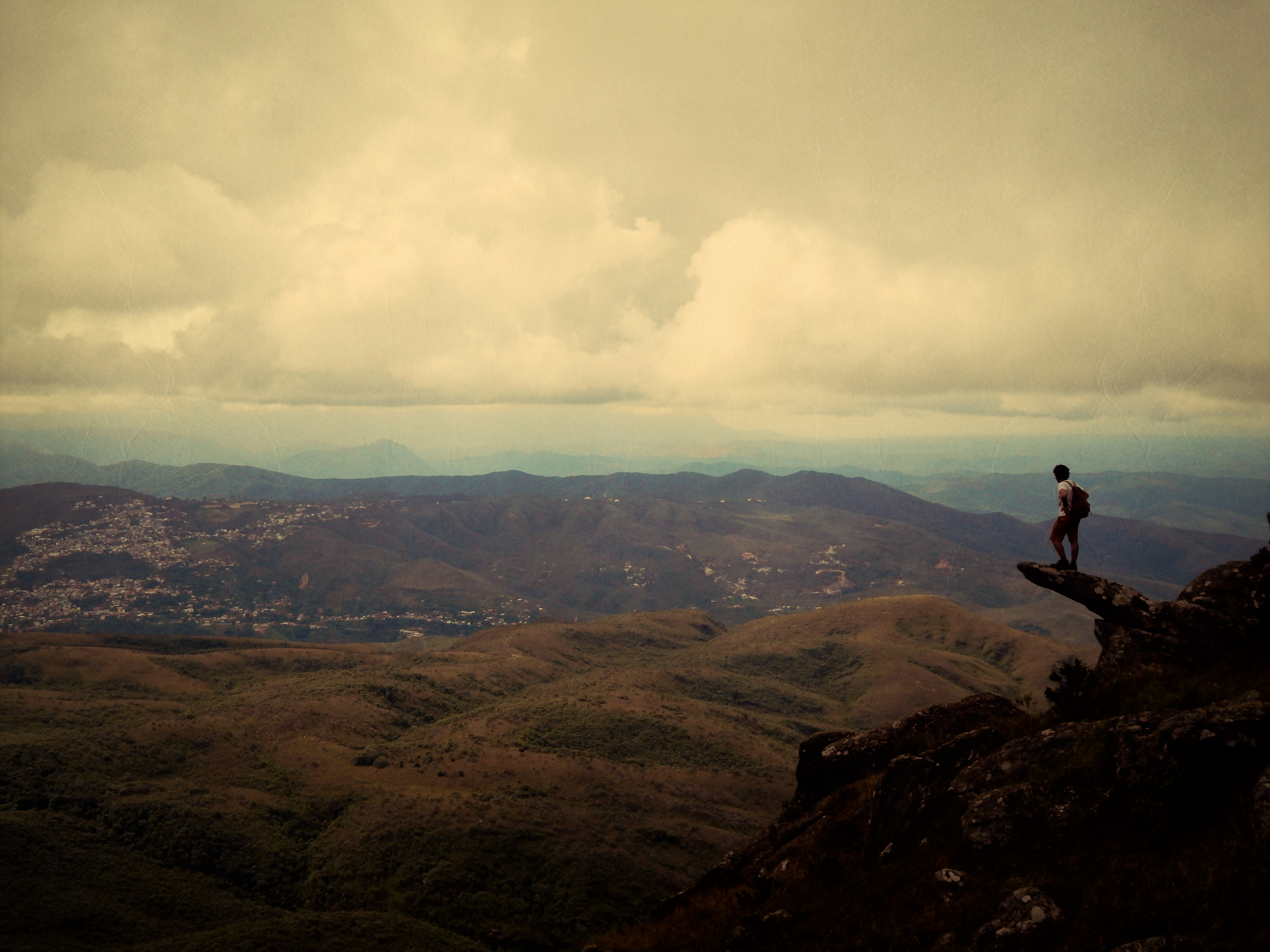 REVIEW by Dick Hovenga, Written in Music, 01.11.2016
'Raphael Gimenes & As Montanhas de Som'
"Let's be immediately clear: The finest Brazilian album this year comes from Denmark, and it's by Raphael Gimenes and his band, As Montanhas de Som. What an incredibly beautiful, timeless and super rich album, full of beautiful arrangements and Brazilian nostalgia.
Gimenes is a young Brazilian man who left his homeland as a teenager, and who got to know his homeland better by listening to its music. Blessed with a huge musical talent, he then started making his own music. First, accompanying himself on acoustic guitar. Later, influenced mainly by the rich Brazilian music from the 60's and 70's, which contain grand arrangements for strings, winds, and percussion, he began to arrange his own compositions.
With a large number of songs, and some financial assistance from third parties, Gimenes began recording in 2014. First at home, solely guitar and his voice (with the ever beautiful voice overdubs that we know so well from the most legendary Brazilian music) then with many musician friends, like the Danish string ensemble Who Killed Bambi, in Aarhus Lydstudie. The large group of musicians with whom he recorded the music he then baptized As Montanhas Som (The Mountains of Sound).
What stands out in Gimenes' debut album is that he still has the Brazilian blood flowing through his body. Living in Denmark has not changed that. His debut sounds as Brazilian as the best Brazilian album can sound. The arrangements from the instrumental opening Prelúdio, and the follow up track A Serra das Russas are so stunningly beautiful that you can hardly imagine that Gimenes wrote all the songs, music and lyrics, but also wrote all the arrangements. Which are in fact so rich and so brilliant in color that the songs hit you right in the heart.
Gimenes is also a great guitarist and a typical warm-blooded singer who makes listening to Brazilian music for decades such a great pleasure. His lyrics tell about Brazil as he knows and remembers it. And how he feels about it while living in Denmark. In addition, many songs are an ode to nature. The music is adapted to it with flutes, Indian hand drums, beautiful female vocals and sound collages from nature. The upright bass with its warm sound give the songs that special extra.
With his debut, simply titled "Raphael Gimenes & As Montanhas de Som", Gimenes has done a phenomenal job. Everything sounds exactly right. The songs are all equally beautiful, the arrangements are super rich and the songs' running order fits just perfect. It is quite unbelievable that this is a debut. An absolutely phenomenal debut."
'As Montanhas de Som' ©by Raphael Gimenes
Raphael Gimenes Vocals, guitar, cowbells, agogo, programming
Flavia Huarachi Flute
Alexandra Pana Flute
Thomas Munk-Petersen Double Bass
Julian Kramper Congas, agogo
Niels Rose Caxixi, shakers, pandeiro
'Who Killed Bambi' Strings
(Ida Marie Arendt, Louise Drengsgaard,
Mette D. Kristensen, Benedikte Borum)
Song & lyrics written by Raphael Gimenes
String & flute arrangements written by Raphael Gimenes
Recorded at Aarhus Lydstudie
Audio Engeniers Kristopher Paterson & Asger Christensen
Produced by Asger Christensen & Raphael Gimenes
Mixed by Asger Christensen
Mastering by Andreas Linnemann
One World Records ©℗2016
RAPHAEL GIMENES 'A TONGUE FULL OF SUNS'
Raphael Gimenes Vocal & Guitar
Teitur Vocal
Jan Kadereit Percussion
Composed © by Raphael Gimenes
Produced by Teitur & Raphael Gimenes
Studios Teitur, Velbasta∂ur, Faroe Islands & Raphael Gimenes, Copenhagen, Denmark
Mixed by Sebastian Roy, Berlin & Patrick Dillett, New York
Matered by Josh Bonati, New York
TRACKS 01. The Painter 05:28, 02. The Climber 06:38, 03. The Thief 06:36 04. The Wanderer 05:33, 05. The Dreamer 05:02, 06. The Eremite 06:03
One World Records ©℗2021