Mélodie Gimard is a French pianist, composer and arranger living and working in Barcelona. Her compositions and improvisations are uniquely characterised by her studies in classical piano and flamenco. The creativity and virtuosity of this young pianist is clear, both in her musical arrangements and in the sensitivity of her touch.
Gimard is a founding member of the Pescaitos Flamenco Quartet and Trio Zuloaga and she is releasing her debut album "Numen".
Despite her youth, she has also served as Musical Director for a number of shows in various national and international festivals such as the Semaine Flamenco Festival in France and the Malaga Biennial, sharing the stage with artists such as Miguel de la Tolea, Carlos Sarduy, Moises Navarro and Jose Manuel Álvarez.
In Latin the word Numen means spiritual presence, and the album title refers to freedom ofexpression and inspiration. As a former dancer, Mel Gimard translates the movements fromFlamenco dances into music. In her compositions, we find influences from both traditional andcontemporary Flamenco.
El Chozas de Jerez, Manolo Caracol, Moraito, Bebo Valdes, IbrahimMaalouf and Tigran Hamasyan, all form part of the variated creative 'Numen' that inspiredGimard.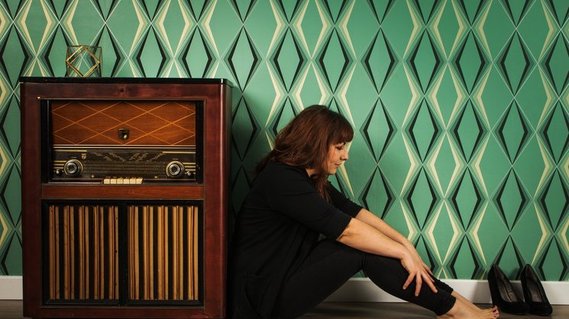 MÉLODIE GIMARD 'NUMEN'

The French master pianist Mélodie Gimard has composed, arranged & produced anoutstanding debut album NUMEN. On this original project she blends Flamenco with Jazz and Classical music with an utterly elegant and contemporary approach.
Performed with an exquisite line up of the new Spanish and Cuban generation ofmusicians in the field of Flamenco and Jazz, the music on Numen is stunning. References toher roots with a fearless approach by the piano prodigy and her knowledge for folklore andclassics, results in a beautiful oeuvre by one of the most exciting pianists of her generation.NUMEN is a must for any Flamenco lover!
NUMEN All music composed & arranged ©by Mélodie Gimard Produced by Mélodie Gimard
LINE UP Mélodie Gimard Piano, Vocal & Pads / Matias López Expósito Vocal / Ana Brenes Vocal / Naike Ponce Vocal / Alfredo Tejada Vocal / El Chozas de Jerez Masterised Posthumous Vocal / JairoCabrera Trumpet & Flute / Carlos Sarduy Trumpet / Nicolas Felices Bass / Agusti Espin Bass / NeneMaya Upright Bass / Pablo Gómez Molina Percussion / Frank Durand Drums & Roland spdx / JesusCampos Palmas / Marc López Palmas
TEXTS Rafael Romero / George Sand / Francisco Moreno Galván / Gustavo Adolfo Bécquer /Manuel Ortega Juárez / Lope de Vega