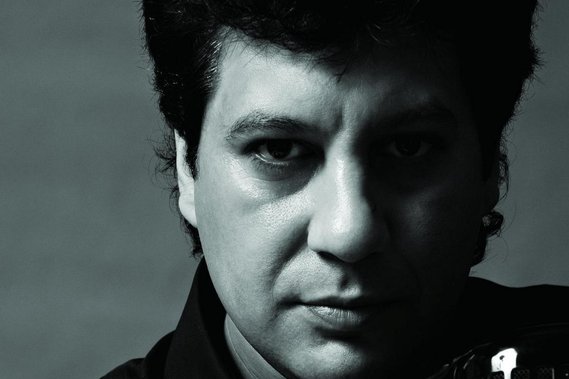 "Lelo Nika is the greatest accordion player who has ever lived" Joe Zawinul
Twice winner of the title "Accordion World Champion" Lelo Nika plays music from the Balkans, in an authentic and versalite style of his own, based on the particular grooves typical of modern gypsy music.
Lelo Nika has performed and played with several jazz celebrities, among such as Joe Zawinul, Randy Brecker, Richard Bona, Adam Nussbaum, Jerry Bergonzy, Manolo Badrena and many other great musicians.
Joe Zawinul said: `Lelo Nika is the greatest accordion player who has ever lived´. Impossible to verify of course, but when you hear him play you may just start nodding your head in agreement. Amazing flurries of notes scurry out from under his fingers with astounding ease as he confidently gallops through a Balkan hora at breakneck speed before holding you captive with a haunting ballad. Lelo Nika was born to a Serbian Roma family who moved to Denmark when he was just one year old and since 1997 he's lived in Sweden.
As well as exploring his Serbian and Romanian roots, he is active across the genre borders in jazz, classical and experimental music. His current project is with Swedish bassist/composer Thommy Andersson and Romanian cimbalom player George Mihalache. Essential accordion.